AMII AND ANDY KAUTH OF SUNSHINE & REIGN PHOTOGRAPHY
Apr 7th 2021
Maricopa, Arizona-based wedding and portrait photographers Amii and Andy Kauth of Sunshine and Reign Photography are interested in telling their clients' stories. Known for their rich tones and well-composed shots, their deeply-saturated desert colors and dramatic contrast black and white work reflects the lives and locations important to their subjects.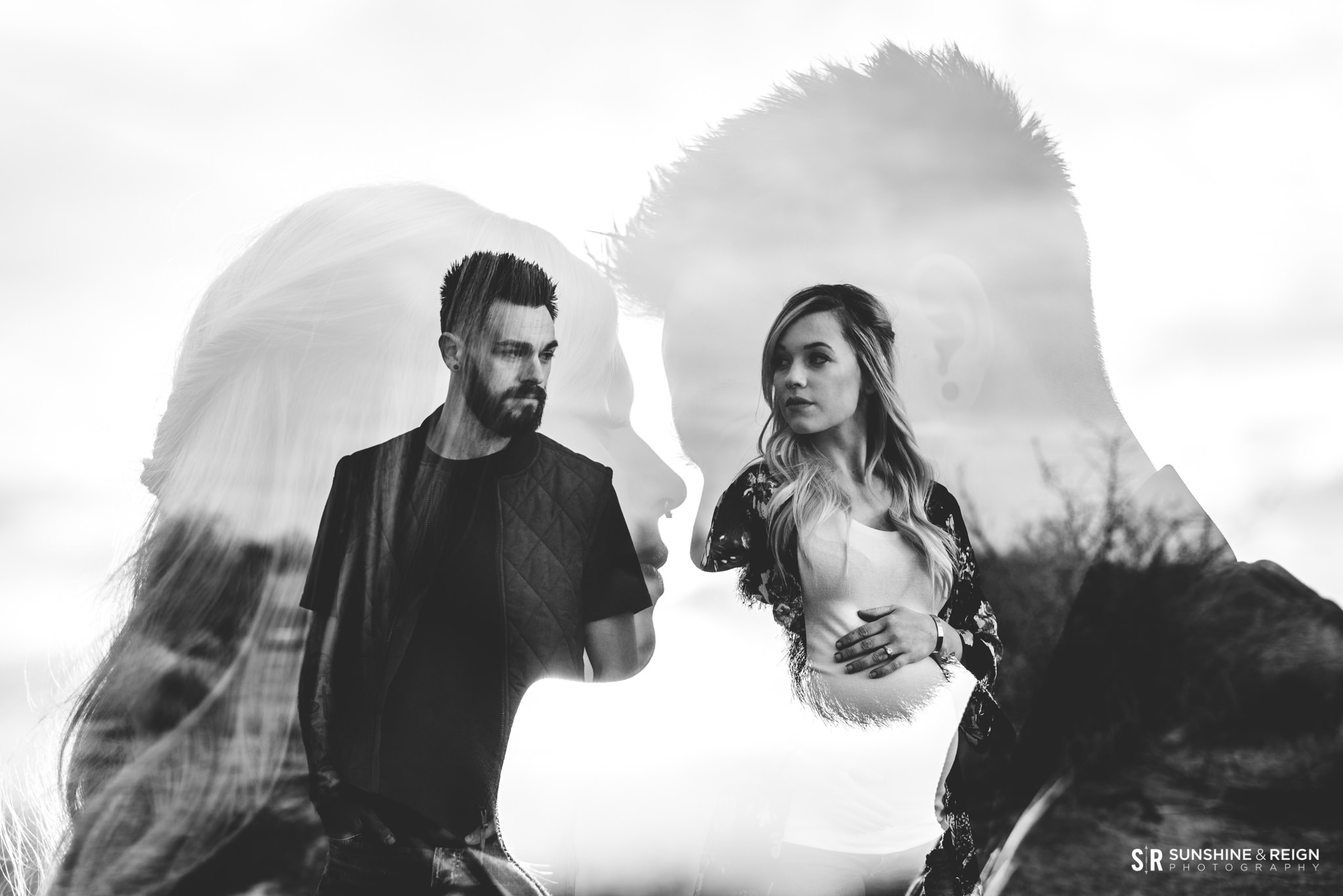 Reviving an old film technique with digital photography, Sunshine and Reign's clients give positive feedback on their double exposure photographs. "We do those in-camera," Andy explains. "It's a little more difficult with the Nikon cameras we use, as opposed to the overlay option with Canon. It started with our interest in art and old school photography techniques. We saw this in old photography books, and it just turned into our jam, particularly with weddings. We don't have a limit on our time when we shoot weddings, so we often shoot fifteen hours or more. That might be 8000 images we have to review. Sometimes Amii will create some in-camera while we're driving," he says, laughing.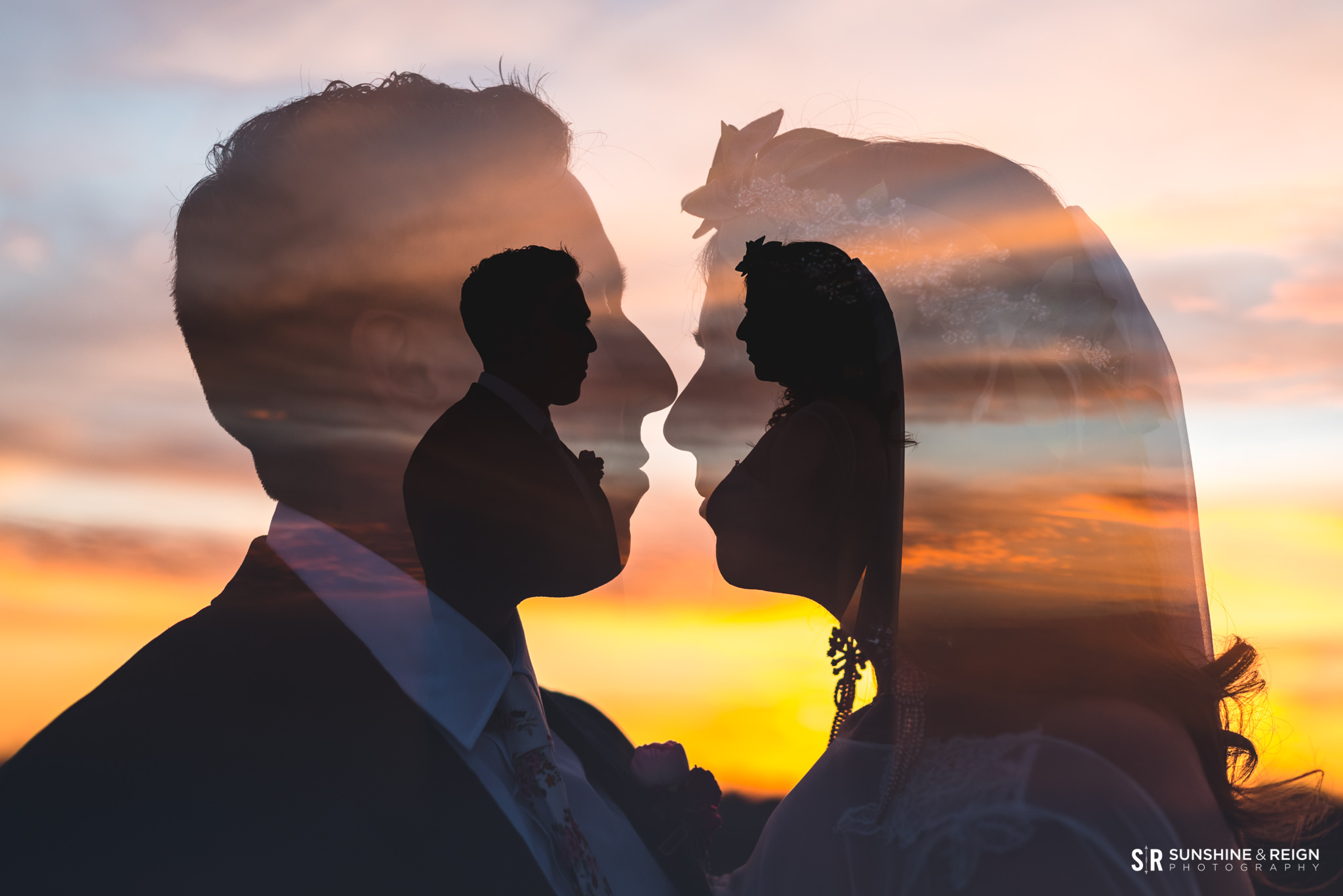 Typically, when creating double-exposures, the team will rely on the natural location of their shoots to create half of the material, grounding the session with a sense of place. "Double exposures are our favorite!" Amii adds quickly. "It's something we really enjoy. It's an awesome expression of how we see the world. It's how we combine elements we know are significant to couples or families."
When asked how the two photographers work together, they report no friction. "We're pretty seamless," says Amii. Where the two shooters really come together is how they approach their clients. "We spend a lot of time getting to know our clients," says Andy. "We literally spend hours speaking with them, even if it's for a portrait session. It could be in person, or FaceTime, Skype, or Google Hangouts. We just don't show up and start shooting. We want to know who they love, who they celebrate. The same is true for weddings or engagement photo sessions."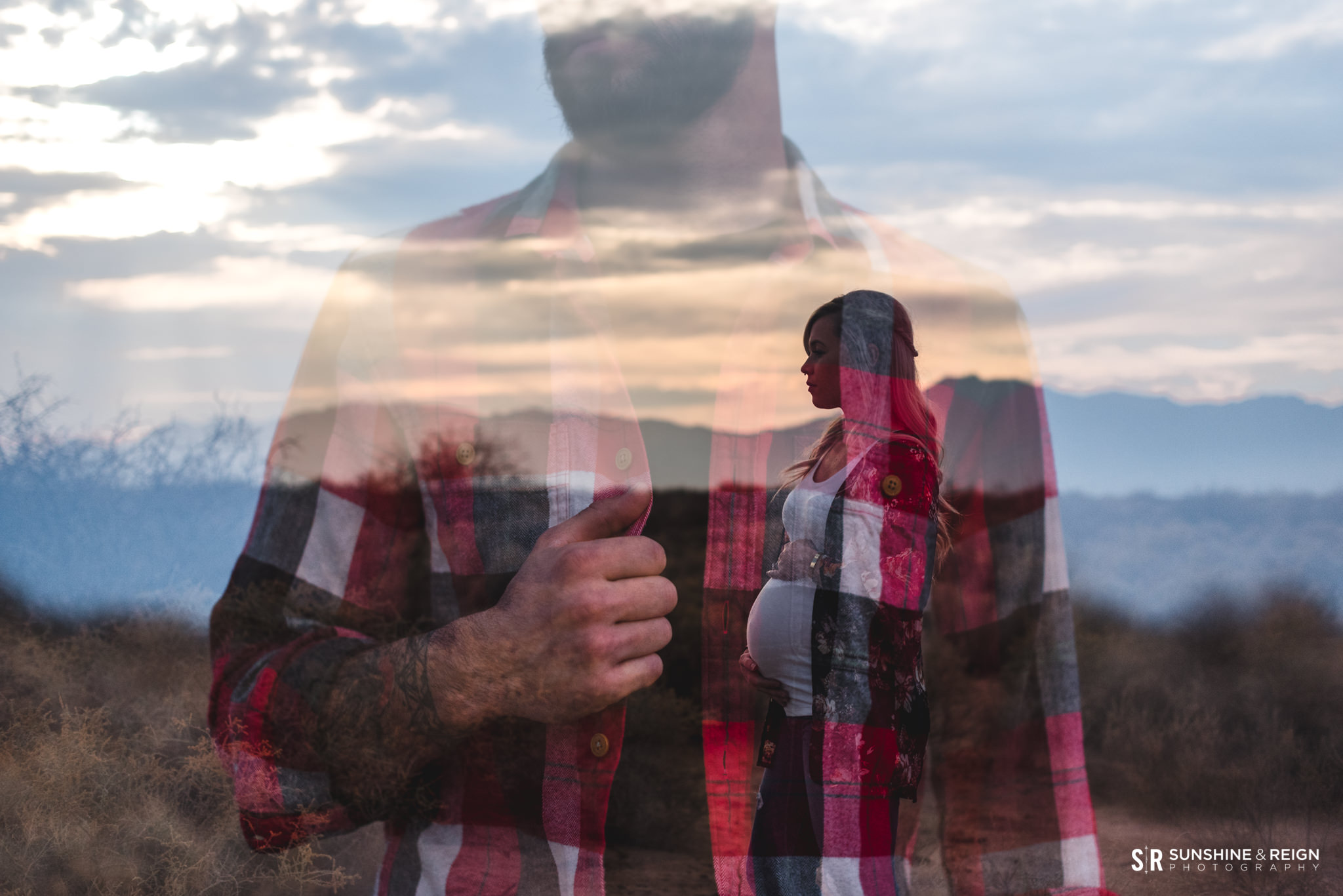 "It's true. We like to get clients speaking about who and what they love," says Amii. "It's not only important to help us shape photo sessions, but it's great for them to hear it coming from each other. This has become a critical part of our approach to photography."
Regarding technical skills, the Kauths are self-taught, and rely on what they've discovered for themselves. "We use our own presets; it's all our own work," Andy reports.
"And if we use artificial lighting, it's always off-camera," adds Amii.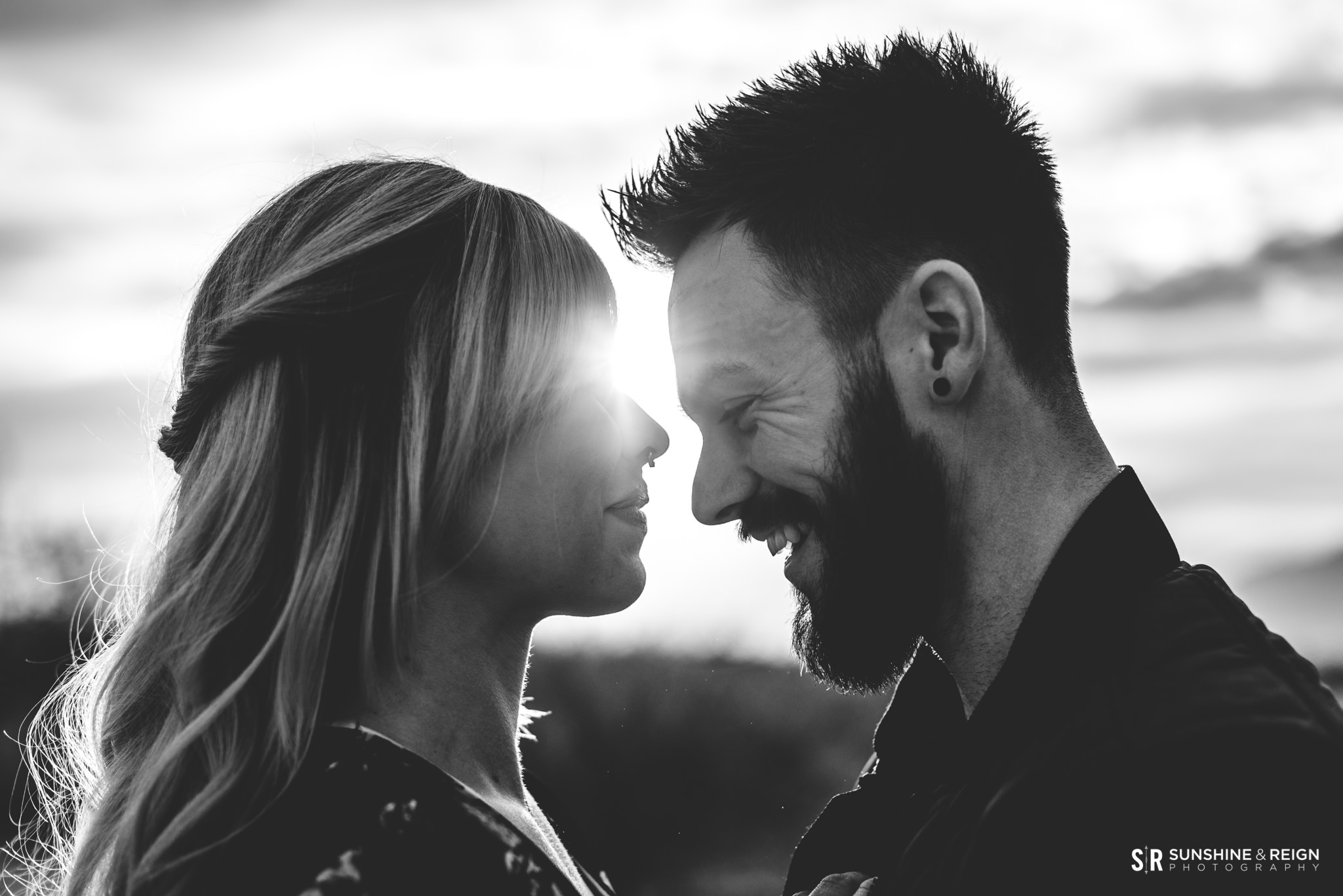 "We taught ourselves lighting, but we're big fans of Zack Arias' one light concept," confirms Andy. "We always have a softbox with us if we need it, plus a sphere and a grid. We don't always use them because we're fans of available light, but if we need it, we've got it. We never have a flash on our cameras. We want the light where we want it, and favor a one light style. We set up either one of our Nikon SB-910s with MagMod modifiers on it, or attached to an Impact QuickStik with a Westcott 26" Octabox. We also want our photographs to be our clients' premiere pieces of art in their homes. We have developed a pretty rad style over the years, always creating amazing, in camera multiple exposures for our clients. While the process for making a double or even triple exposure in camera with our Nikon D750s is as easy as following the directions in the manual, the vision for them is something that has been formulated out of our knowledge of our clients. We rely on details from family members in the photographic session that are important to our clients. We both have an eye for art that has followed us from our backgrounds and lifelong interest in art, in particular painting and sculpture."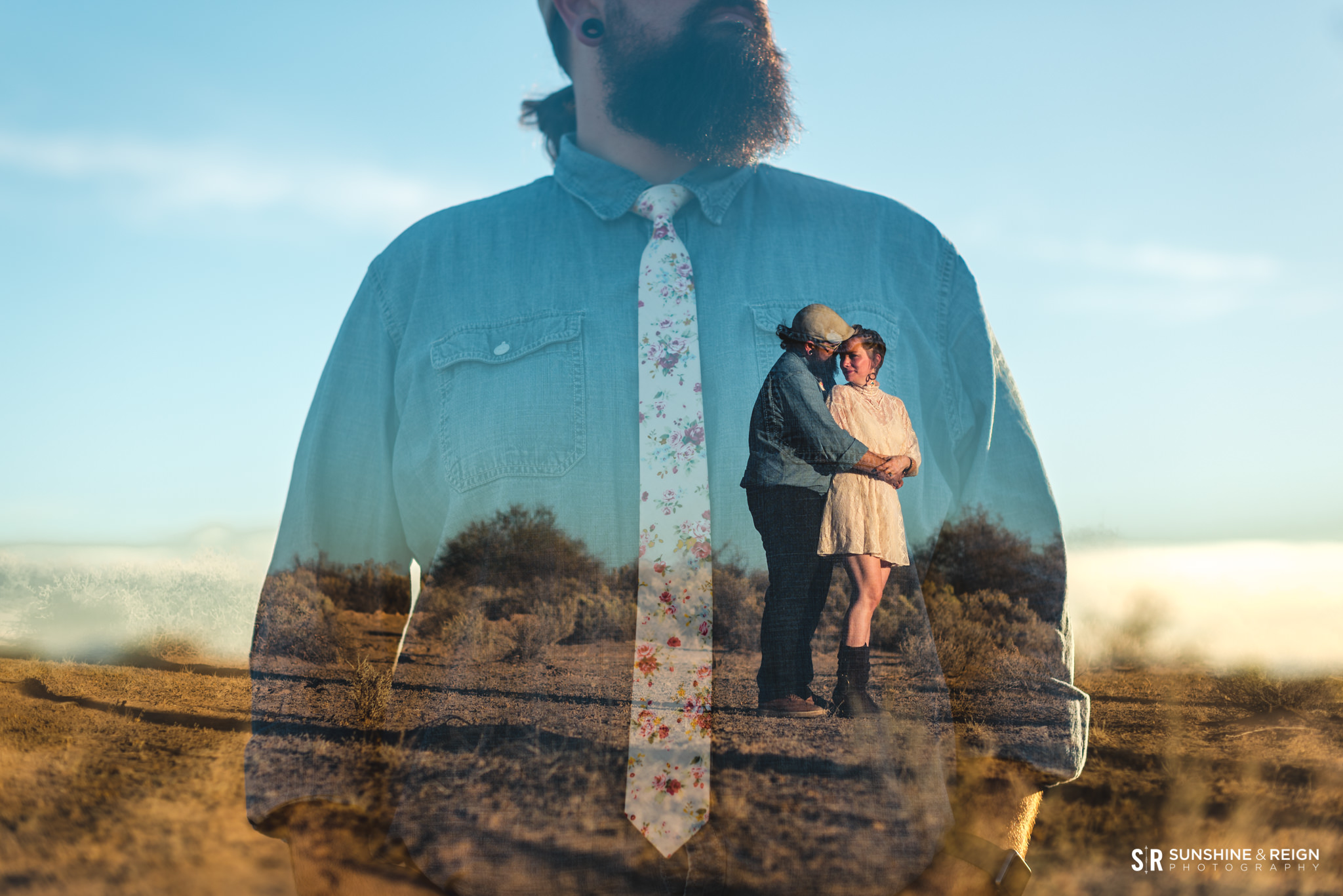 Amii and Andy shoot Nikon gear, favoring D750 bodies and SB-910 speedlights for off-camera flash work. Their Nikon lenses are: 50mm 1.4, 24mm 1.4, and a 45mm tilt-shift. "We are 50/24 prime lens photographers," says Andy, "and we always carry an A&M Film and Photo Triangular Prism." They also break out a vintage Polaroid Sun 660 for weddings. A MagMod MagSphere and MagMod MagGrids are employed to control light.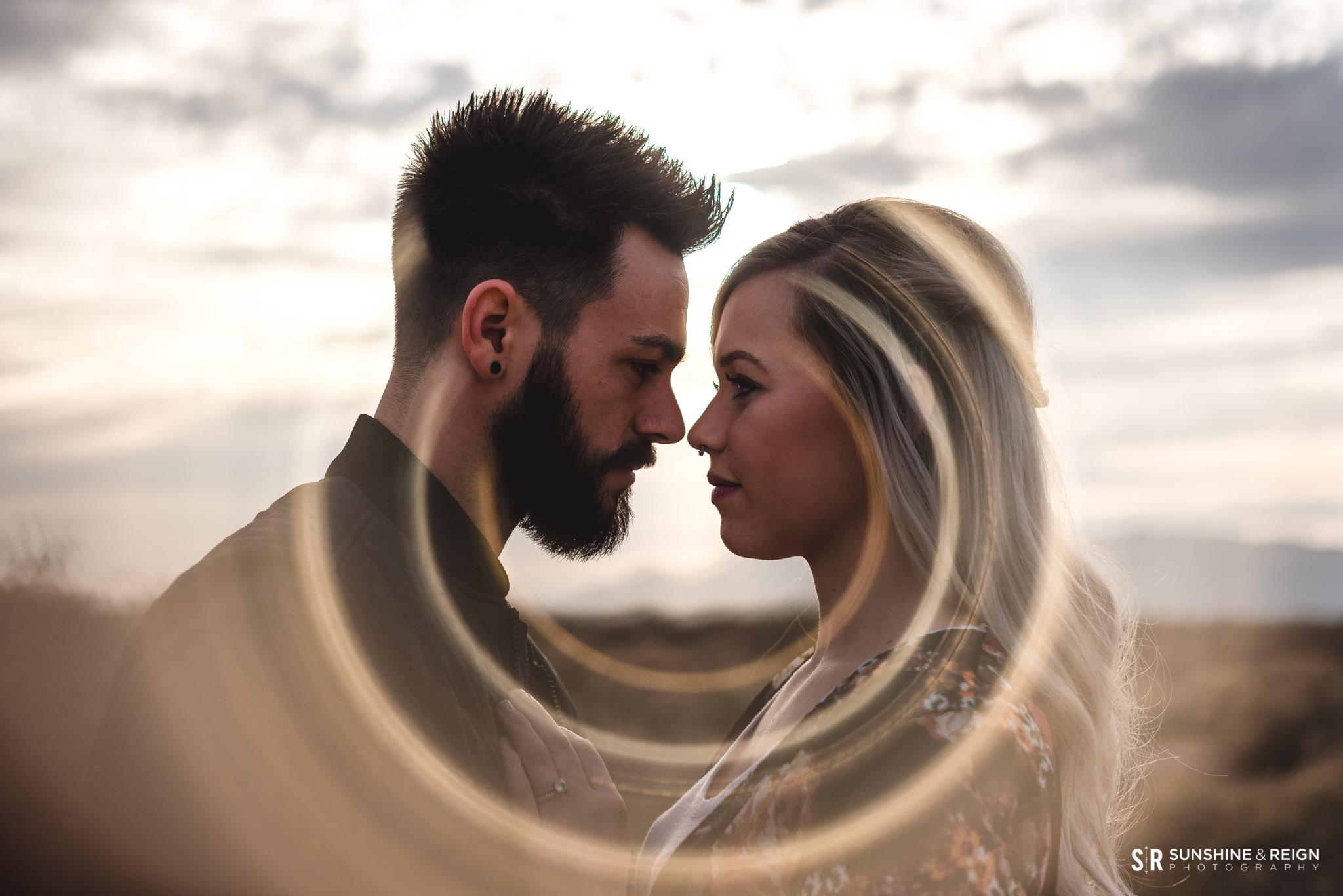 To get their equipment to locations safely, they rely on the following Tenba gear: One Cooper 15 DSLR, two Roadie Air Case Roller 21 models, and one Transport Air Case Attache 3220W. Next on their "to get gear list" is either a DNA 15 Backpack or a Shootout Backpack 32L.
"Our Tenba bags and cases really hold up," Andy reports. "Our gear always arrives safely." "With five kids, things can get crazy," says Amii. "We've had our kids jump on the bags and they're fine. We literally just dust them off and we can roll them into the most swanky resort for a shoot. It's awesome. They're so versatile and so well-made they can't fail you."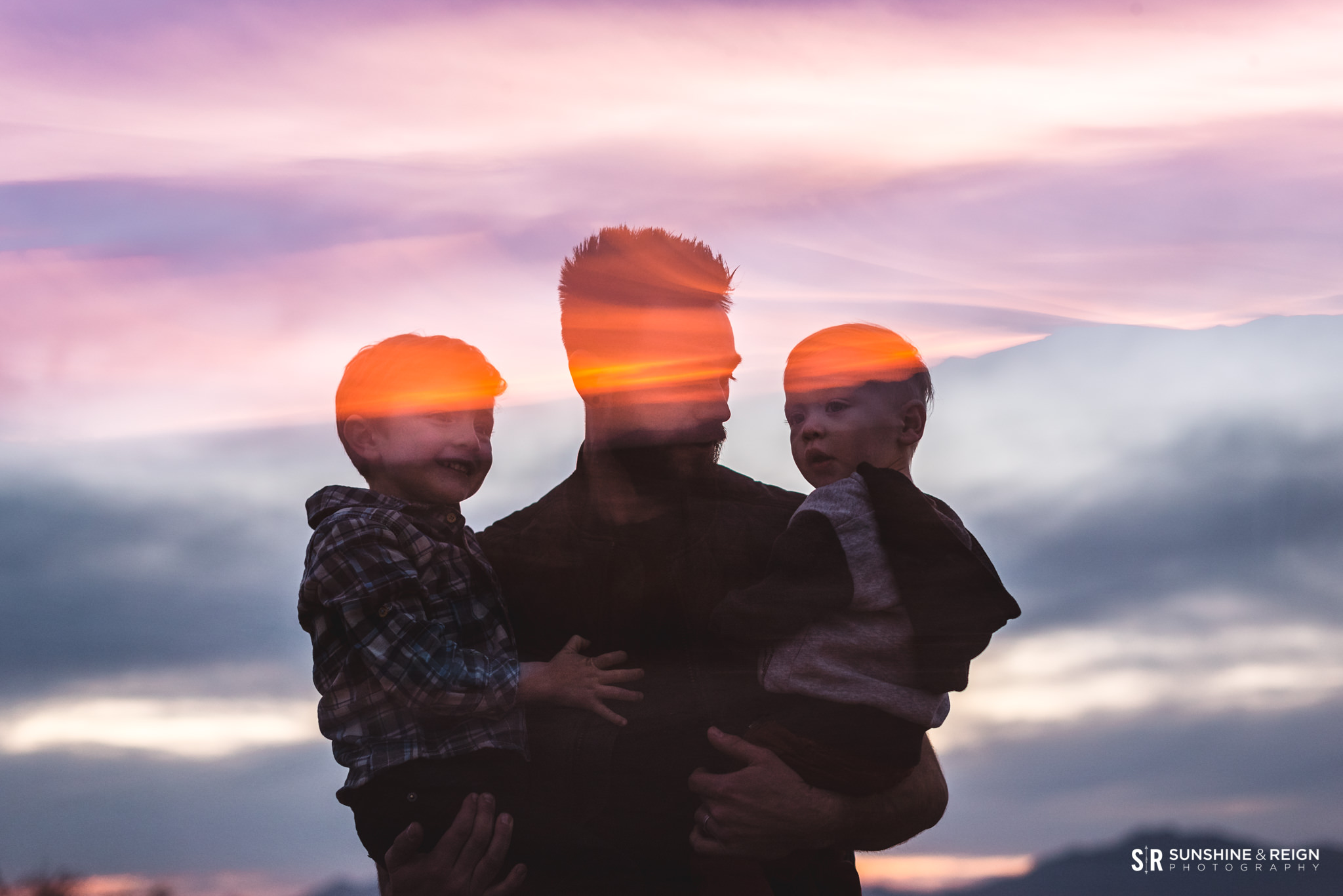 Currently looking for a bigger facility, the couple looks to be doing more portraiture in-studio. Rest assured, even if they won't be shooting future clients at their homes or favorite desert locations, Amii and Andy will be spending a lot of time getting to know them well before the first shutter click. These partners in both photography and life understand knowing someone well is the most accurate way an artist can tell their story.
Sunshine and Reign Photography | Instagram | Facebook | YouTube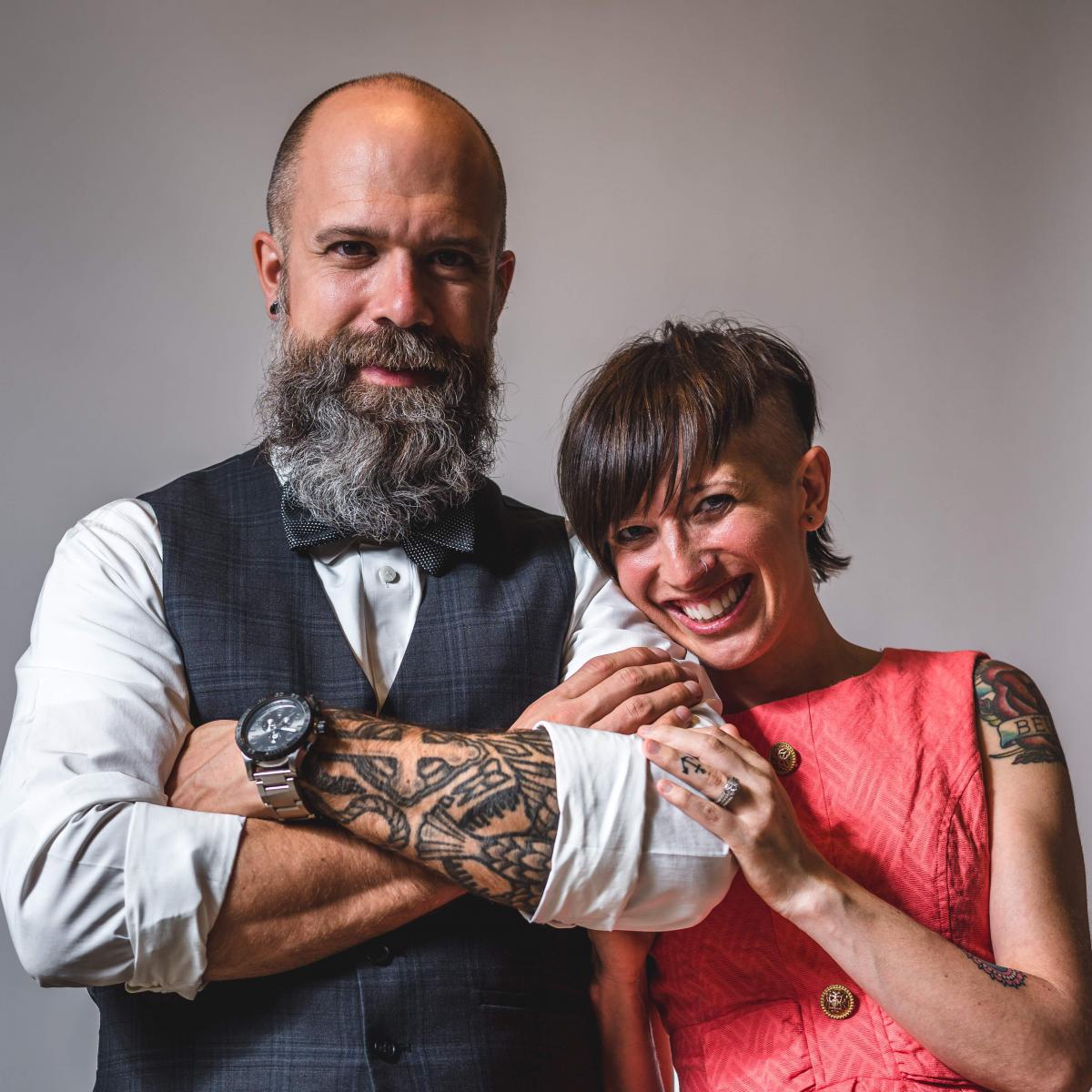 AMII & ANDY KAUTH