WILLIAM VAZQUEZ: ON THE ROAD LESS TRAVELED
Jun 25th 2021
To describe William Vazquez's travel and photographic experiences as diverse is an understatement. During his 25+ year career he has traveled to five continents.
He's traveled to conflict areas, spent time photographing natural disaster recovery operations for corporations and NGO's, captured lifestyle photos for commercial clients and conducted photographic workshops for his company Camera Voyages (www.cameravoyages.com ). During his travels, he also gives back to various communities including raising funds for orphanages by driving 2500 miles through India in a Tuk Tuk and delivering solar powered lights to school-age children in Nepal while leading a group of photographers and tourists on a trek to Everest Base Camp.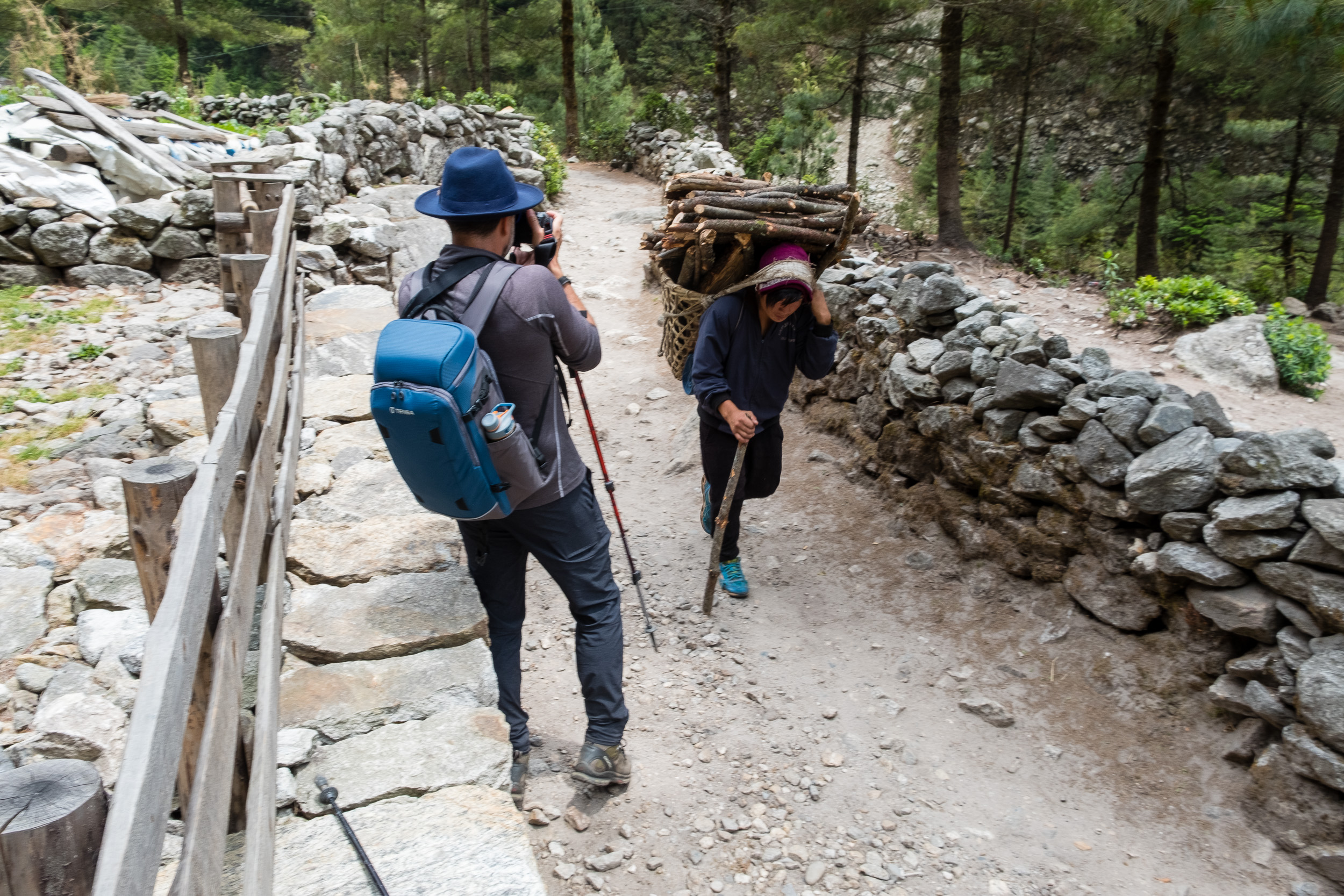 More recently, he has expanded into tourism, leading other tour operators on treks, including a recent journey to one of his favorite countries—Nepal. "It's stunningly beautiful and the people are very friendly and open. I have traveled there many times on assignment and for personal projects and have a deep love for the place and its people."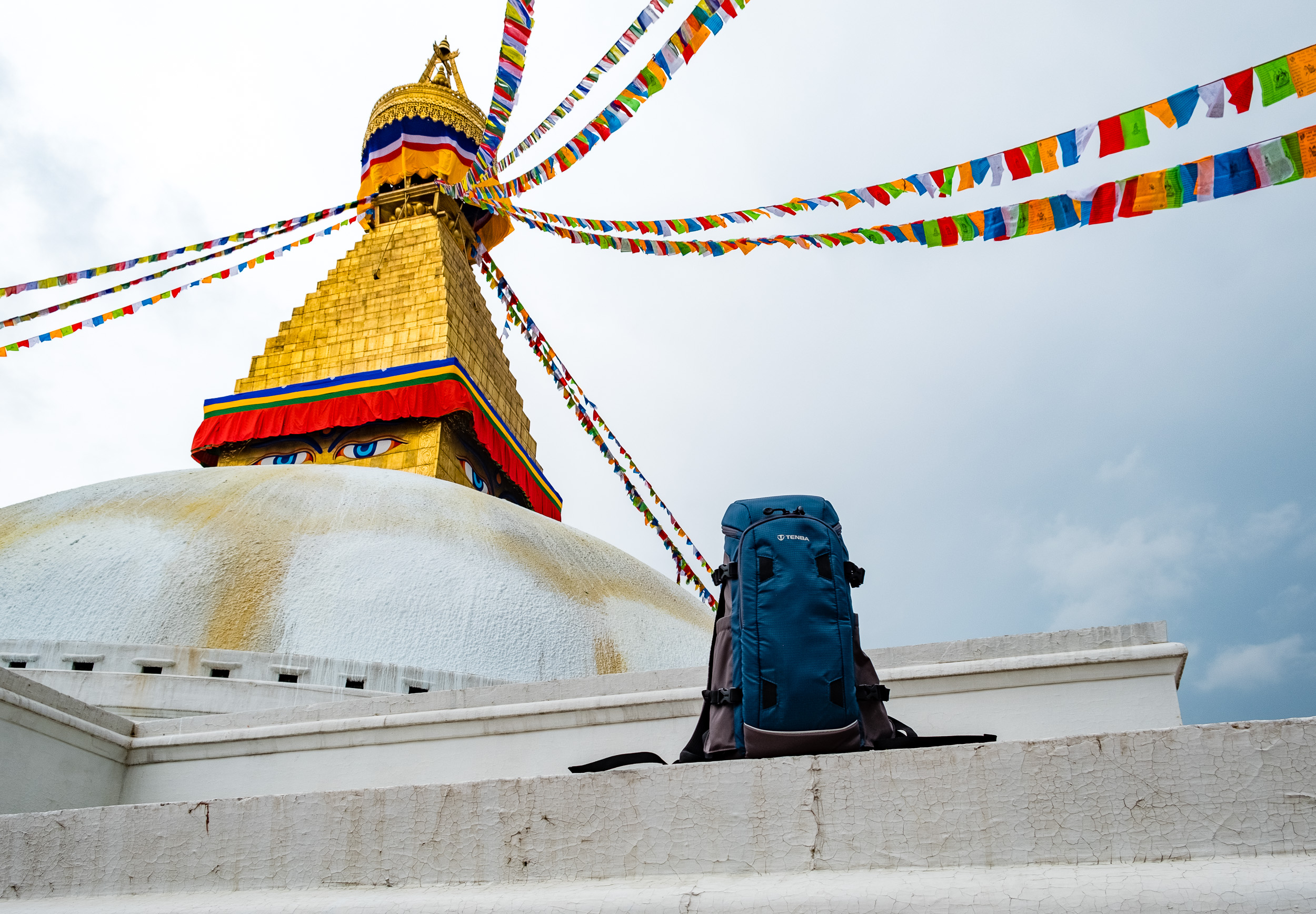 Perhaps one of his most memorable visits to Nepal was in 2015 to document rebuilding efforts following the country's devastating earthquake. "Seeing how the Nepalis were able to overcome this traumatic experience and still take the time to stop what they were doing to offer me hospitality is something that will stay with me forever."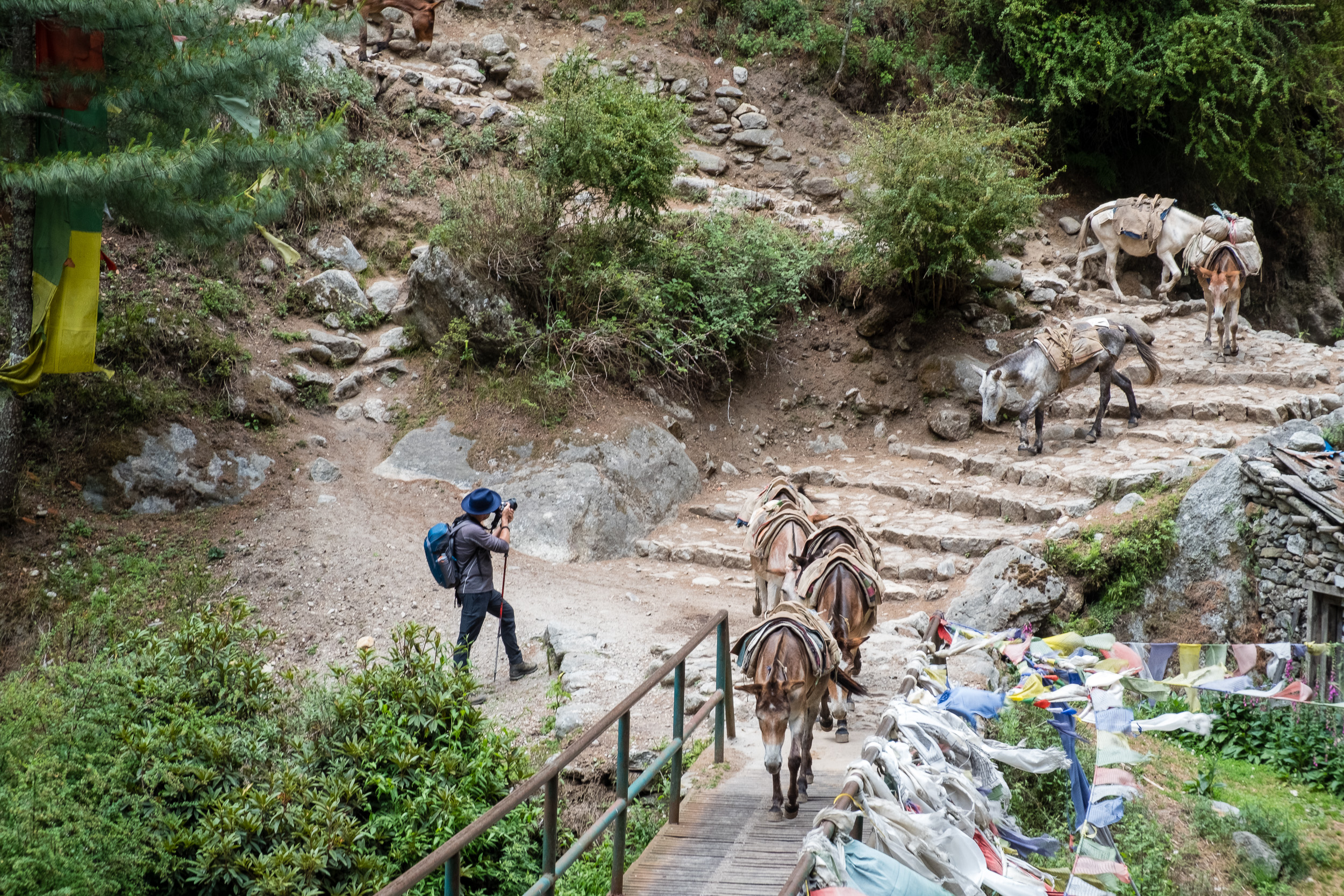 Vazquez always tries to "squeeze in as many opportunities as I can in every trip I do," so it's no surprise that one of his recent trips to Nepal was multi-pronged. He was invited by the Nepali Tourism Board to speak at a travel conference in Kathmandu as part of a panel on the importance of social media and photography in promoting destinations and tourism. He was also there to promote his travel company Camera Voyages. "I took a couple of tour operators from Russia and Italy on a trek to Namche Bazaar to show them the experience of what a trek through the Himalayas would be so that they can recommend it to their clients." He was also scheduled to photograph an NGO that makes shoes from felt to provide employment to women. Of course, he also spent time photographing in Kathmandu and Bhaktapur, an ancient city in the eastern portion of the Kathmandu Valley.
Getting from point A to point B and all stops in between can be challenging for photographers. And when traveling to places like the Philippines after a Typhoon or Puerto Rico after a hurricane, Vazquez is extra mindful when packing, knowing that he needs to "be prepared for whatever is thrown at you." He has slept under the stars, bathed out of buckets and managed to work without electricity. But, he adds, "Those are minor inconveniences compared to what the people who lived through the disaster have endured."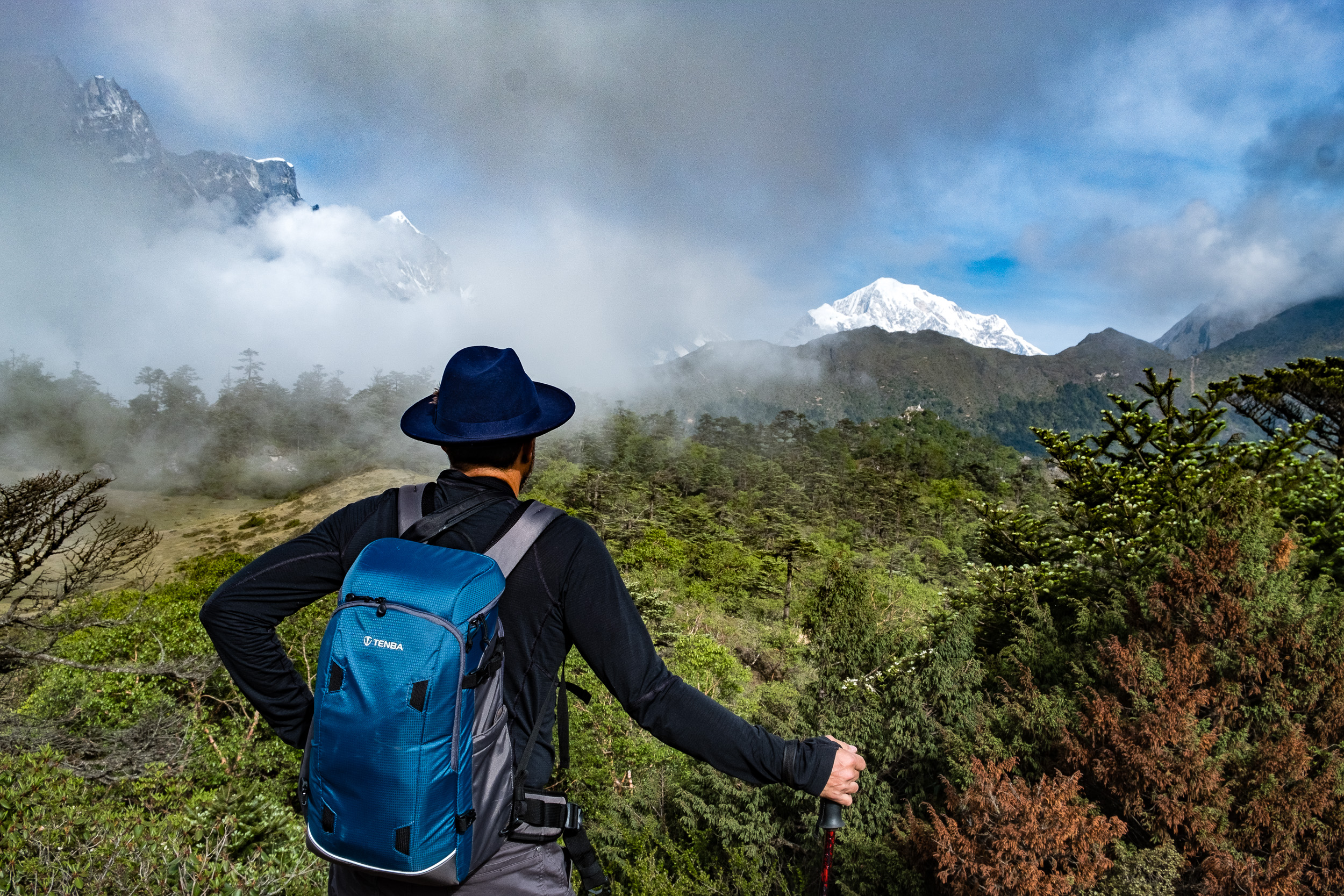 Still, he has to balance taking everything he needs (or might need) with the size and weight restrictions of international travel. From lugging gear through airports when making connecting flights to trying to squeeze a carry-on into the minimal space available on small airplanes, "Every ounce, every inch makes a difference." This is especially true when flying in and out of Nepal via Lukla Airport. At 9,500 feet above sea level and surrounded by mountains, Lukla has an extremely short runway and can only accommodate small planes and helicopters.
During his career, Vazquez has "used just about every bag there is" but now prefers Tenba in part because "One of the biggest issues with other bags I've used is rigidity and bulkiness. The Tenba Solstice is well padded and is the perfect balance between protecting gear without being bulky or too rigid. It easily fits under seats or in the overhead." Efficiently designed, there aren't a lot of extraneous straps to get in the way either. And, he adds, the Solstice backpacks are lightweight "so I can carry more gear" without being overburdened.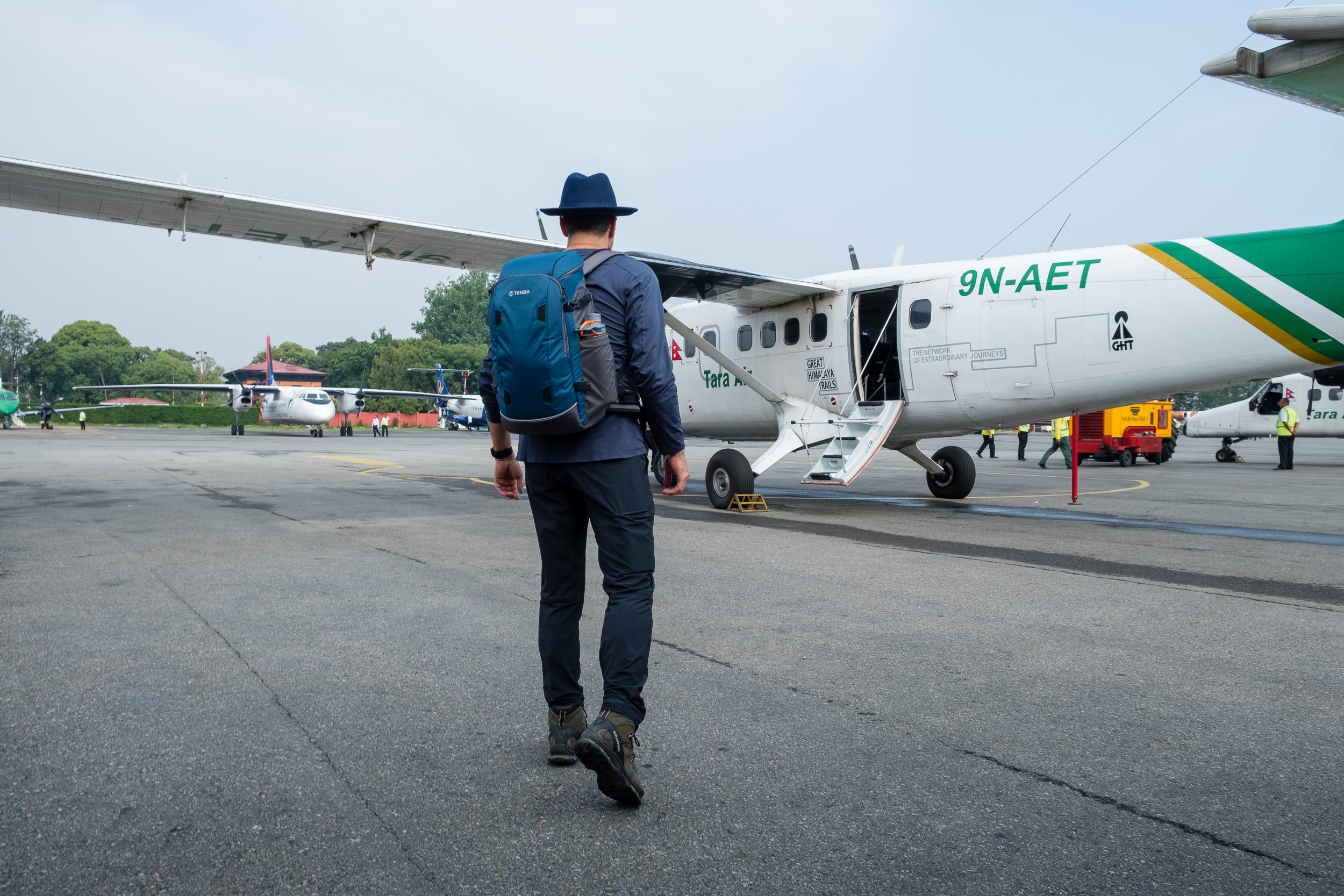 On his recent trip to Nepal, he brought two Tenba Solstice backpacks: The Tenba Solstice 20L as his carry-on with two camera bodies, 3 lenses, a half dozen batteries, chargers, battery bank, Satellite phone, Bluetooth speaker, SD cards and a 13-inch MacBook Pro. The smaller, Solstice 12L was packed in his checked duffel bag.
He uses the latter when out and about locally, saving the Solstice 20L backpack for airline travel and for trekking when he needs to carry more gear and personal items. "I use the Solstice 20L on the trips from the USA because I can fit everything that I want to carry with me," he explains, "but it's not so cumbersome that it's a hassle when trudging through airports."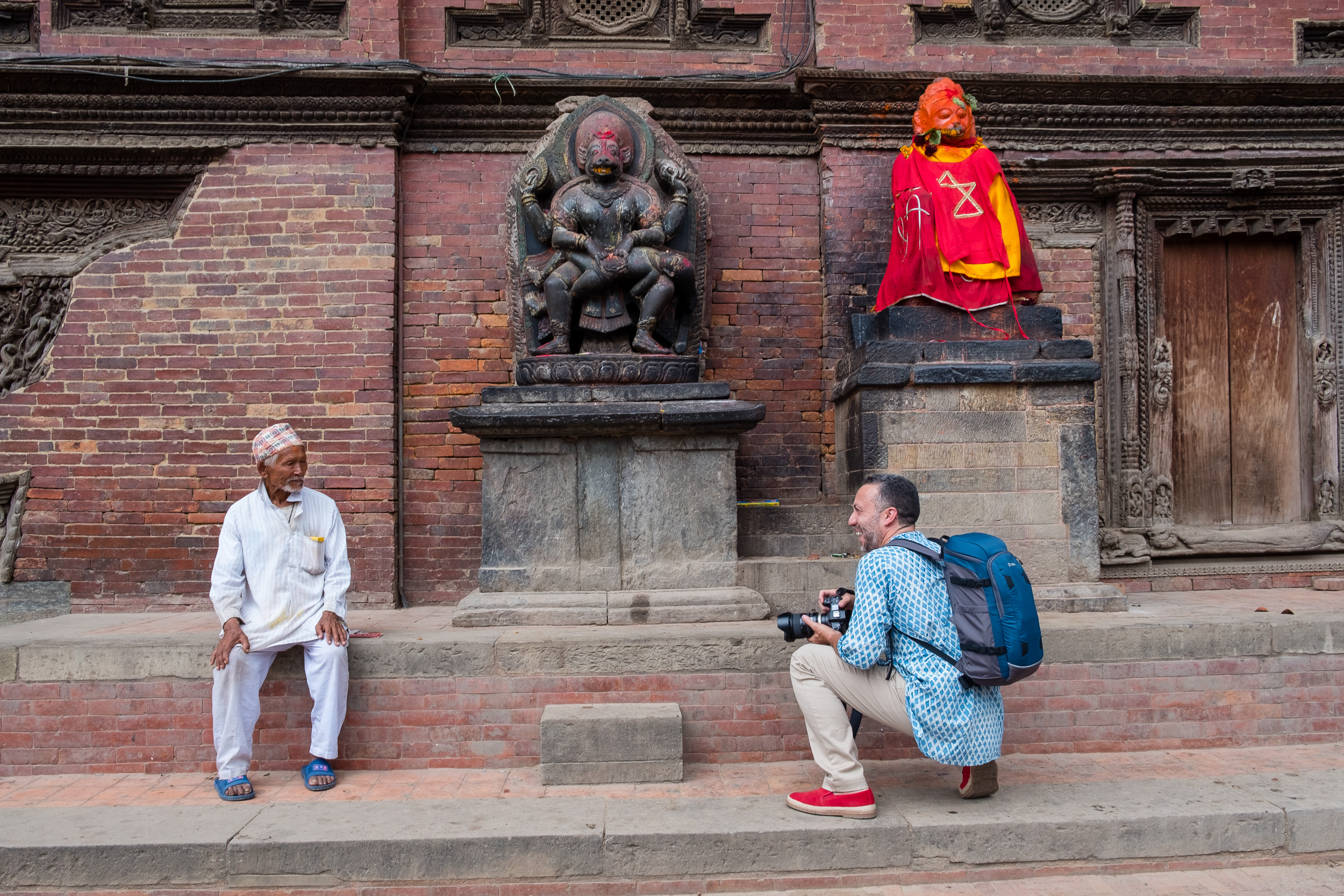 With Global Entry and TSA Pre-check, going through security flying out of the US is a breeze since he can leave all his gear and electronics/batteries in his pack. Flying through and out of other countries is another story; requirements differ and many of the airports Vazquez flies through require the removal of all electronics. Fortunately, says Vazquez, "With the Solstice 20L, I can open the pack up from the back, remove the electronics, put them in the bin for X-ray and put them back in. The pack has easy access and you can empty and refill it really quickly." Importantly, unlike other bags he's used, the dividers in the Solstice remain secure, keeping his gear protected and organized.
"When shooting in urban environments, particularly street shooting, less is more and being more mobile is important," says Vazquez. That's where the smaller Solstice 12L comes into play. While, in the end, "size is the deciding factor," Vazquez points out that "it's nice that they are the same bag with the same features, just different sizes. It makes it easy to transfer gear from one to the other without thinking."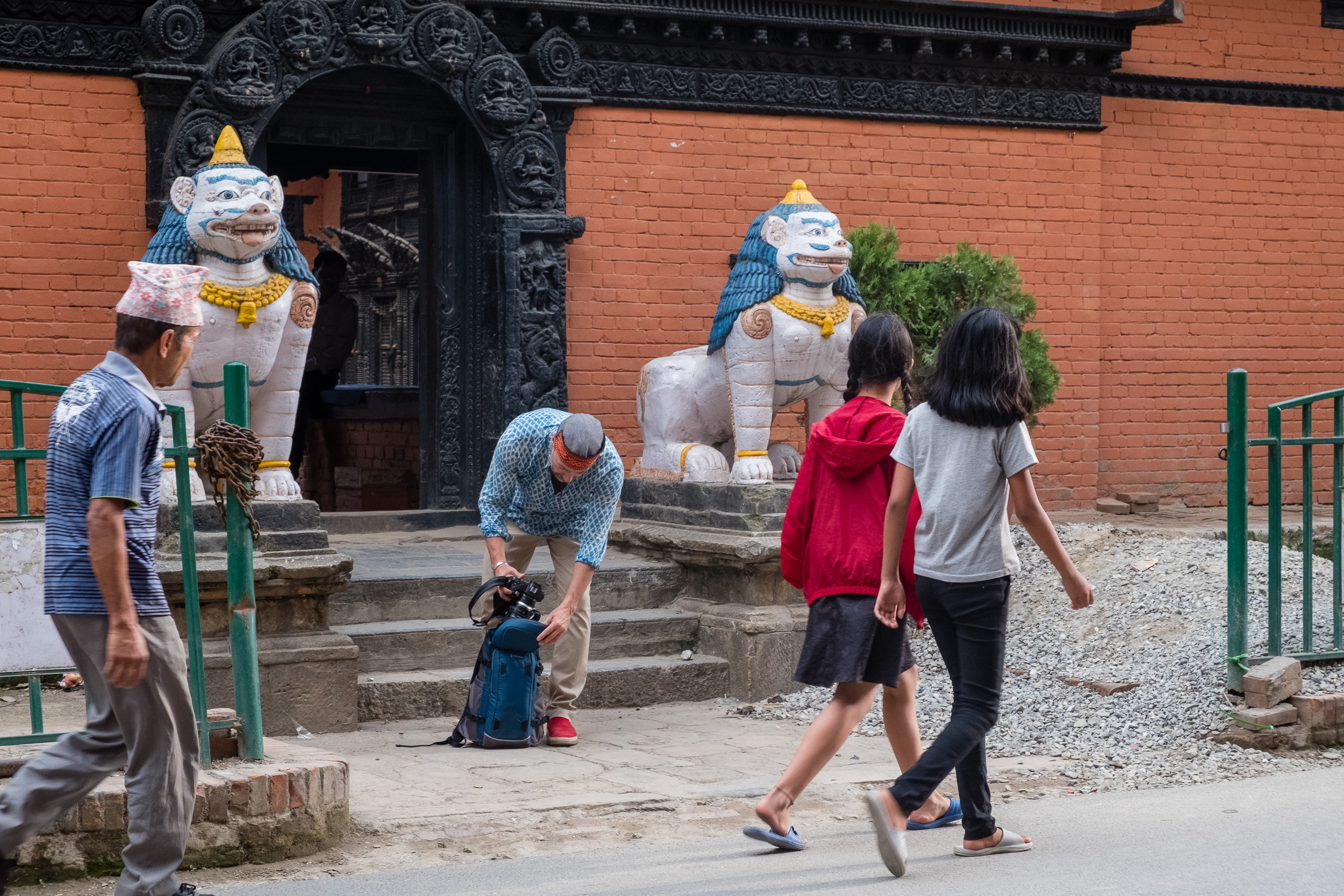 Vazquez sometimes works in less than ideal conditions, so being able to retrieve his gear by opening the pack without putting it down is particularly useful. With the rear opening camera door, "I don't have to put the pack on the ground to take out any items. I tend to work in messy places and the bag will get dirty," he explains. This also guarantees that he won't "walk away and forget the bag" when he rushes to capture a shot. (There are occasions when he'll place the pack on the ground, though. But he can quickly grab a camera and lens through the top compartment.) And of course, the rear access compartment provides a sense of security when traveling in more dense urban locations.
Comfort is key, of course, but nowhere more critical than when he hiked up the mountain from Lukla to Namche Bazaar. Although Vazquez had a porter carry bigger items, he was able to pack everything on his gear list along with items like a solar charger, water bottle, snacks, GPS, small medical kit, head lamp, a light jacket and miscellaneous cables into the Solstice 20L. "I carried quite a bit of stuff and it was pretty heavy," he recalls. "But it always felt great on my shoulder and back and the straps are easily adjustable while on the go." Given the rugged terrain and series of suspension bridges he traversed on this two-day trek, having a well-balanced pack was also important.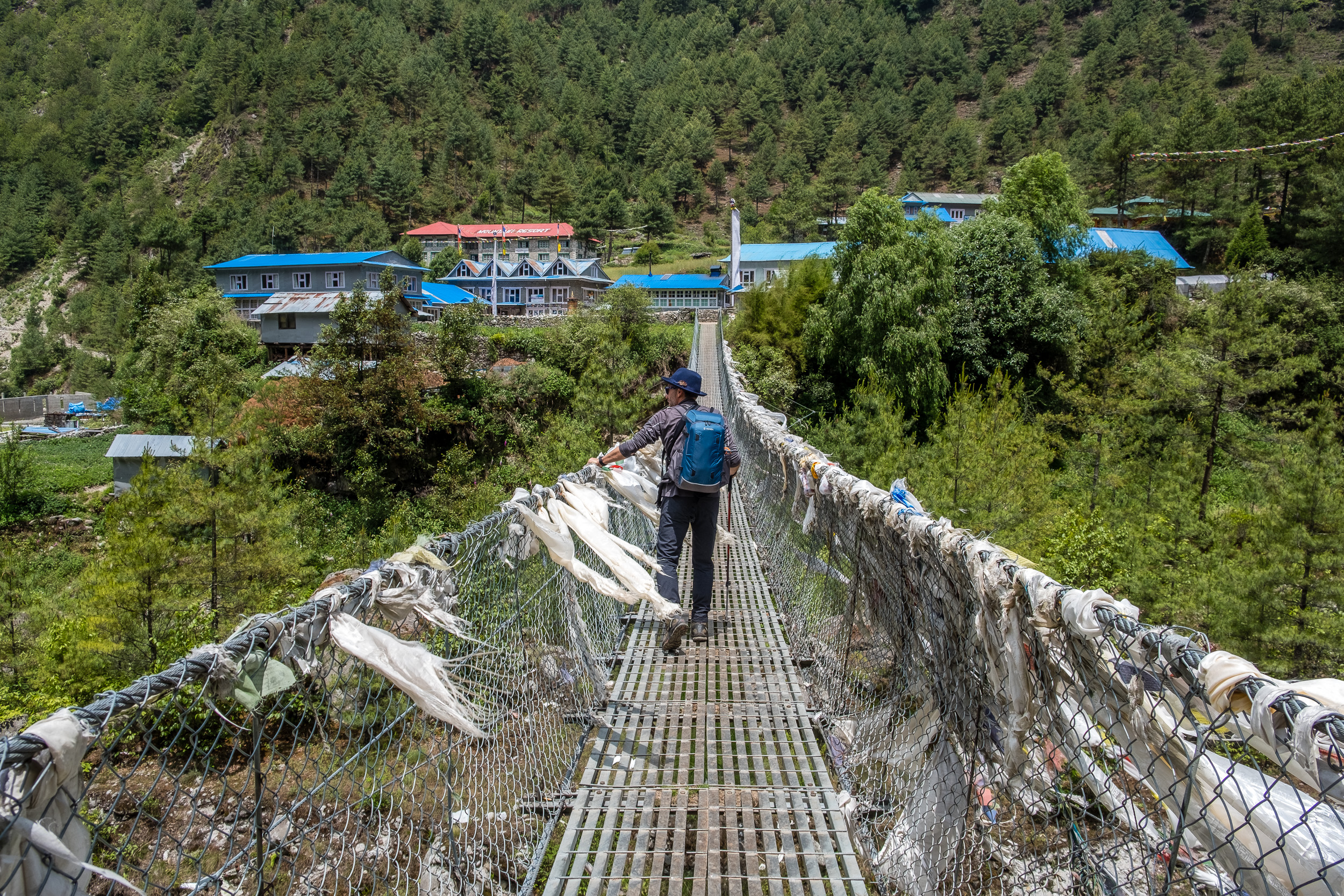 In the Himalayas, the weather "changes from one moment to the next" so Vazquez wasn't surprised when they got caught in a downpour. He pulled out the rain cover and although he was "worried about all the electronics I was carrying, I couldn't do anything but continue." Even after walking two hours in the pouring rain, his electronics were bone dry.
Last time we caught up with Vazquez he was traveling through India to be followed by a trip to Rome. As he expands his business model to include tourism and more cosmopolitan cities, Vazquez appreciates that the Solstice backpack is highly functional in demanding situations but also—especially since he chose the Solstice in blue vs. black—allows him to look professional and, yes, even a bit stylish when meeting with clients.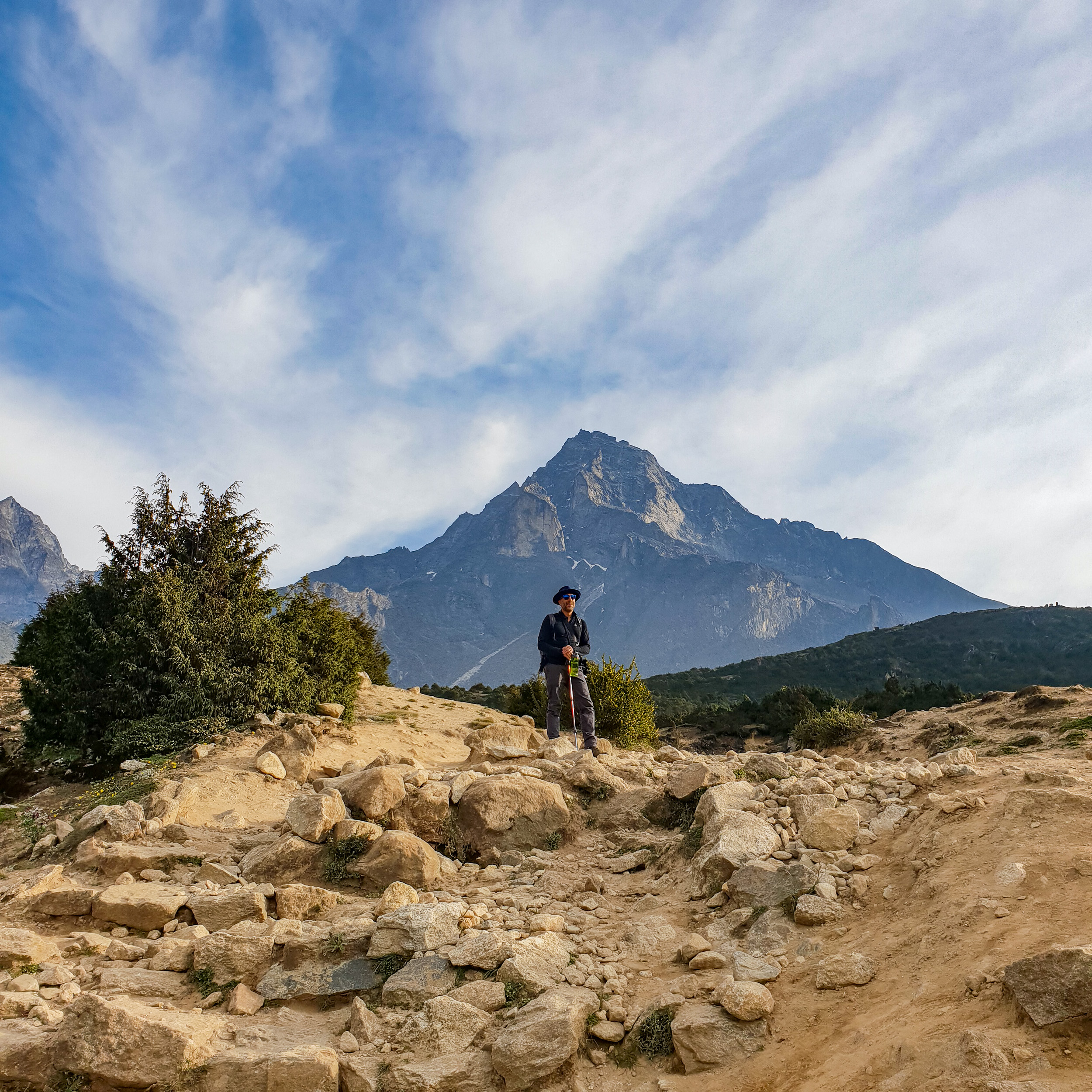 To see more of Vazquez's work, go to: https://www.williamvazquez.com
Follow him in Instagram: @williamvazqueznyc